EVERYTHING Kits
Acrylic painting kits for beginner & first-time painters
"Best gift EVER!"
Each kit comes with all the supplies you need for each project.
Ground USPS shipping included in price US & International
Kits are for supplies only, Simple written instructions are included
**You will need access to the internet to watch the instructional Videos (extra fee for Paint Your Pet videos)
EVERYTHING KITS: 3 Paintings (Pick your project)
Paint in the comfort of your home!
3 Projects!
Perfect for first-time & beginner painters ANYWHERE IN THE WORLD!
Best gift for Anyone!
Got a party or gathering coming up? grab the "Party Pack" kits and a set of brushes for each project will be included

This is for my online school Paintwithlovejoy.com & Youtube channel

3 Project Kit -
Supplies specific to the project(s) picked
$59 US
$79 International
(+$10 for the "Party Pack)
Paint YOUR Pet-Personalized KITS
Learn to paint your pet at home. Paint your pet has been taught to beginner painters by Lovejoy for the last 8 years and is a feature course on paintwithlovejoy.com
These kits help you with your prep work & supplies. *You will need to send a photo of your pet to the kit can be personalized.
The course Instruction is extra as a monthly subscription. You are encouraged to finish the course in 30 days or less.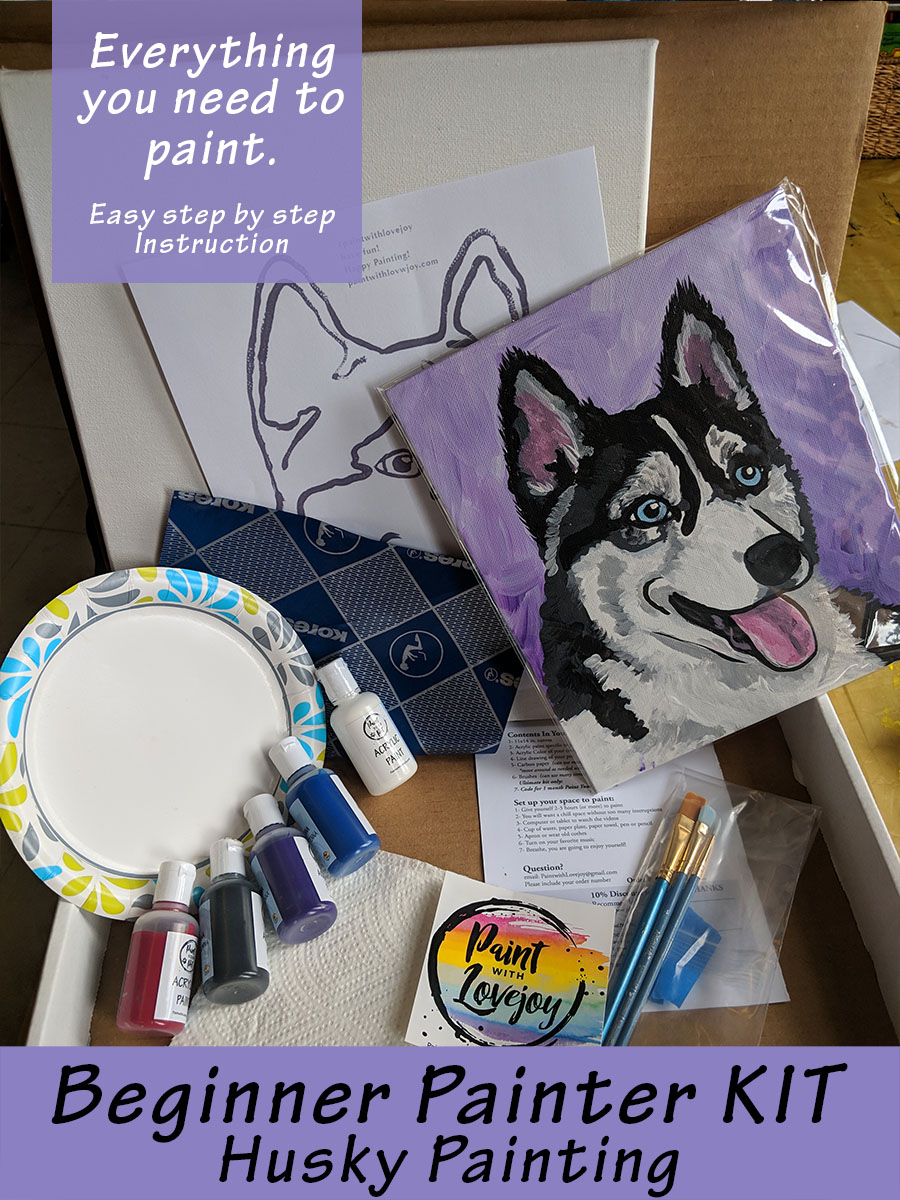 Projects you can pick for the 1 & 3 project KITS