EVERYTHING Kits
Acrylic painting kits for beginner & first-time painters
"Best gift EVER!"
Each kit comes with all the supplies you need for each project.
Ground USPS shipping included in price US & International
Kits are for supplies only, Simple written instructions are included
**You will need access to the internet to watch the instructional Videos (extra fee for Paint Your Pet videos)
Single Project KITS
Pick your favorite project. All supplies are shipped in a single box to your home.

Perfect gift for yourself or friend
3 Project KITS
MIx & Match - Pick 3 projects. All supplies are shipped in a single box to your home.

Got a party or event coming up?
Grab a few of these kits and everyone gets to paint what they want!
Paint YOUR Pet-Personalized KITS
Learn to paint your pet at home. Paint your pet has been taught to beginner painters by Lovejoy for the last 8 years and is a feature course on paintwithlovejoy.com
These kits help you with your prep work & supplies. *You will need to send a photo of your pet to the kit can be personalized.
The course Instruction is extra as a monthly subscription. You are encouraged to finish the course in 30 days or less.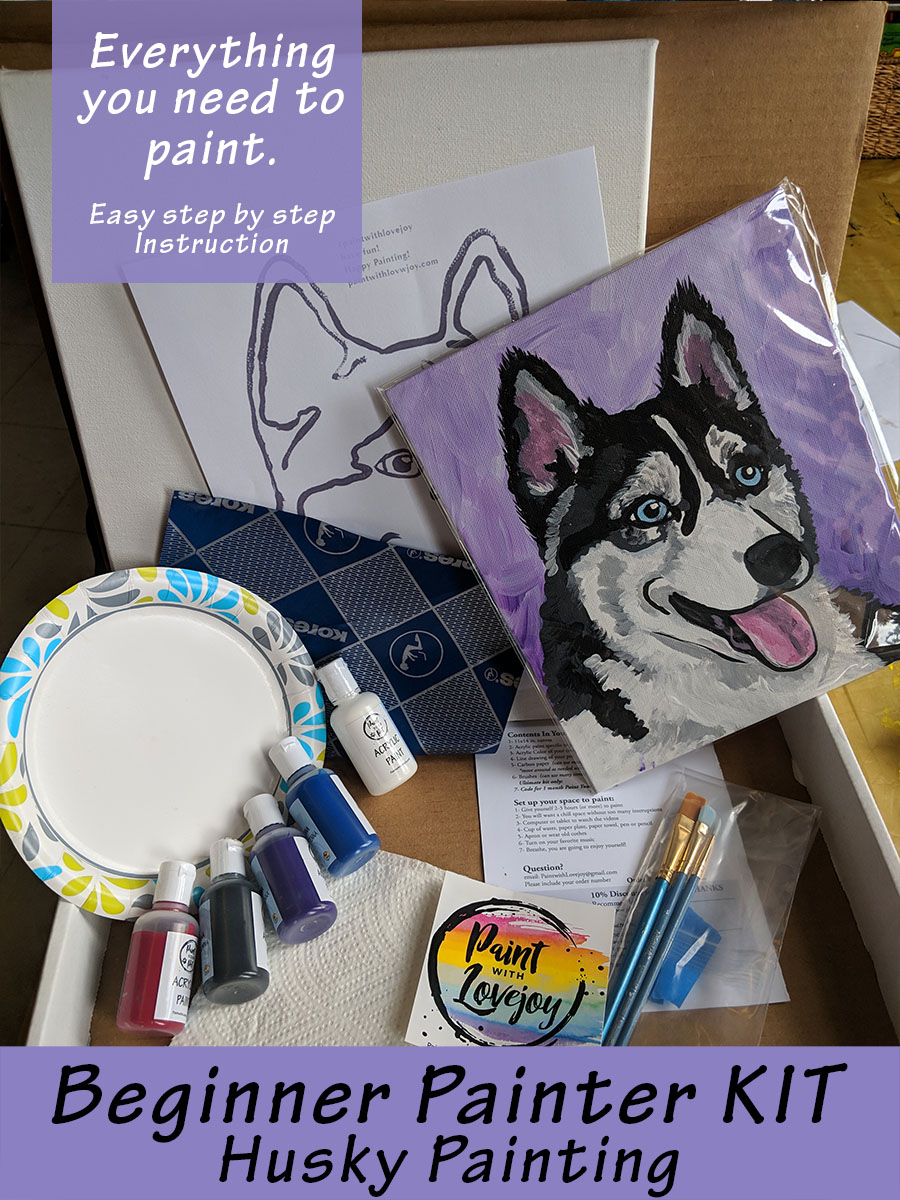 Projects you can pick for the 1 & 3 project KITS